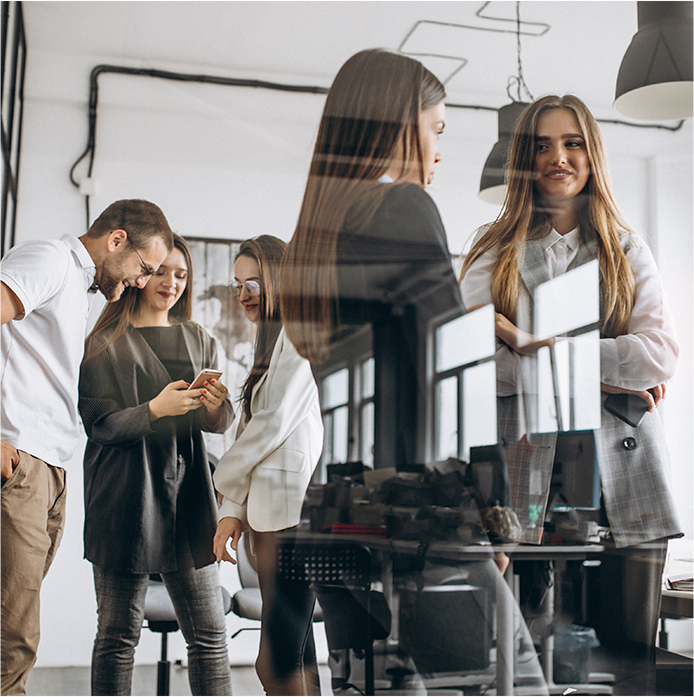 If you like challenges and want to work in an innovative, collaborative environment open to new and better solutions, Onesta is the place for you.
Seleccionamos un técnico de ventas para la zona de Cataluña. Será el encargado de alcanzar los objetivos de ventas establecidos por la dirección de distribución mediante la prospección y desarrollo de acciones comerciales.
Seleccionamos un jefe de almacén para nuestra división de logística. Residencia cercana al centro de trabajo, Moraleja de Enmedio (Madrid) o alrededores.
DIVERSITY, EQUITY AND INCLUSION
WITH A VOCATION FOR LEADERSHIP AND ORIENTED TO CHANGE
Our action strategy in terms of sustainability and in the face of climate change stems from the talent, commitment and leadership of the people at Onesta, who are at the centre of the company's strategy, with diversity, equity and inclusion being criteria that are present in all our actions.
We promote policies and programmes that favour a respectful, diverse, inclusive and efficient work environment.
Onesta aspires to be the best company to work for within its sector, where women and men can develop their professional careers on equal terms and in a place that promotes a balance between professional and personal life in all areas.
One of our objectives is that there be no type of gender pay inequality within the company, and that is why we work to eliminate all cases that might be detected in relation to this type of inequality.
Guaranteeing the health and safety of our professionals is a priority within our management system. We actively work on occupational risk prevention, training, raising awareness and involving the entire organisation through an action plan aimed at defining and applying preventive measures, as well as mitigating and reducing the risks of occupational accidents.
Through the annual professional development plan, we promote the training of our employees so that each of them can successfully carry out their work and grow professionally within our organisation.
In addition, and as a leading company in the wood sector, we establish agreements with universities and different training centers to highlight their knowledge and promote the development of the people who work at Onesta:
Agreement with the University of Córdoba.
Agreement with Loyola University.
Agreement with the ESIC Business School.
Collaboration Agreement with the Department of Wood at the University of Navarra.
Faciliquis et abo. Nam et aditatur simolenda con excearum rene non nos am faci ut estiis doluptiundit ma serferrore accatur, ipsam, ea sit, nihictibus sum eles aut voloren dandici coneturio blabore ptatio.
A HISTORY THAT LOOKS TO THE FUTURE
Promoting its use as a great alternative for building more natural, healthy environments.
COMMITMENT MARKS OUR VALUES
Commitment to wood, to the environment and to our origin. Onesta was created with the aim of leading the development and transformation of the sector.
Our daily news, the latest news from the timber sector.