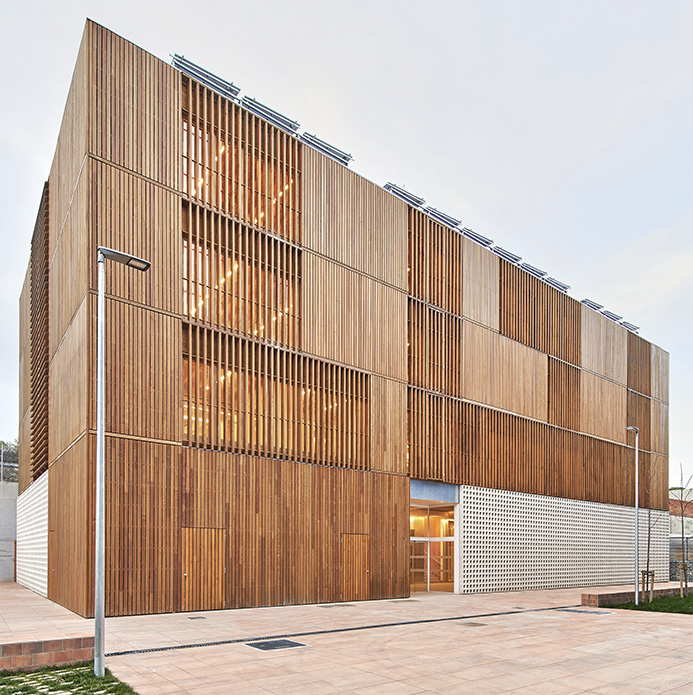 Onesta was born with the aim of leading the development and transformation of the sector.
All of us at ONESTA share a philosophy of innovation that encourages continuous improvement and the development of new business ideas throughout the entire wood value chain.
Our vocation for leadership in the modernisation of the sector obliges us not only to invest in research and development of innovative solutions, but also to create awareness of the benefits of wood and the sustainable management of forests.
We lead the way towards a decarbonised economy through a sustainable and efficient business model that creates lasting value for all our stakeholders.
We promote the use of wood as a basis for the bioeconomy of the future
Commitment to the environment
Increasingly present in our lives, today wood is a great alternative for building healthier environments that improve people's lives. Natural, recyclable and renewable, its production requires low energy consumption, generates less waste and has much less environmental impact than other materials, such as metal or cement.
History has suffered decisive moments that have changed economic models and our way of understanding the planet's resources. At present, we are constantly searching for renewable energy and production processes that do not affect our ecosystem, and this is where wood plays a fundamental role. Thanks to scientific advances and new solutions in the sector, today wood is an ideal material – the basis of the bioeconomy and sustainability.
With wood as a lever, at Onesta we promote sustainable development, working together with all the agents in the sector to promote new uses and solutions, and highlight all its natural advantages.
We guarantee the quality of the wood from its origin to its application in industrial, construction and decorative projects
Commitment from the origin
Through our 6 business divisions, we integrate the wood value chain, guaranteeing the quality and traceability of the product from sustainable forest management to its final application.
From the organised management of the forest environment, we assume an essential role in building a greener society, helping to restore the health of forests and reducing dependence on fossil resources, which have a negative impact on the environment.
Last March, Onesta distributed an extraordinary bonus to contribute to the well-being of its employees. This measure is a recognition of the efforts of its human team, as well as an extra incentive for the year 2023.
The lecture "Ecological Science and Sustainability in the North American Forest Sector" will take place on Friday 5th May at the University of Navarra's School of Architecture and thanks to the Onesta Wood Chair.
On March 23, 2023, this workshop was held in which sustainable construction experts discussed the harmonization of the Environmental Product Declarations (EPDs) databases.
If you like challenges and want to work in an innovative, collaborative environment open to new and better solutions, Onesta is the place for you.
SEND US YOUR CV USING THE FOLLOWING FORM.